Our founder, David Wolter opened Applied Telecom Technology and realized the need for a company to offer cutting edge technology solutions and expert customer support. Even today, Applied Telecom Technology strongly believes in maintaining these fundamentals while keeping our finger on the pulse of the leading technology. Being up on the latest technology allows us to keep pace with the ever-changing industry, allowing us to propose the latest solutions to our customers.

Keeping such a strong hold on the industry has allowed us to maintain a solid growth. Since our inception we have been able to sustain growth while continuing to satisfy our existing customers' needs. Today our offices and warehouse are based in Paso Robles, California, which provides a strategic position to service an area from Monterey, east to Fresno and south to Santa Ynez.

At Applied Telecom Technology we pride ourselves on having fully trained and certified technicians for every product we sell. Even our customer service representatives keep certification that is up to date. With our unique blend of services that range from telephone system installation to computer network management you can be assured that Applied Telecom Technology has the knowledge required to do the job right.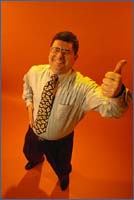 Typically, we can handle a problem where two or more companies would need to be involved, which means less down time to you. Having knowledge that extends far beyond telecommunications allows us to take the extra step and fix the problem correctly the first time.